Do you remember when we all used to use maps to figure out how we needed to get from one place to another? Now, we typically travel with at least 3 GPS devices in the car at any given time. I've been surveying cute map ideas.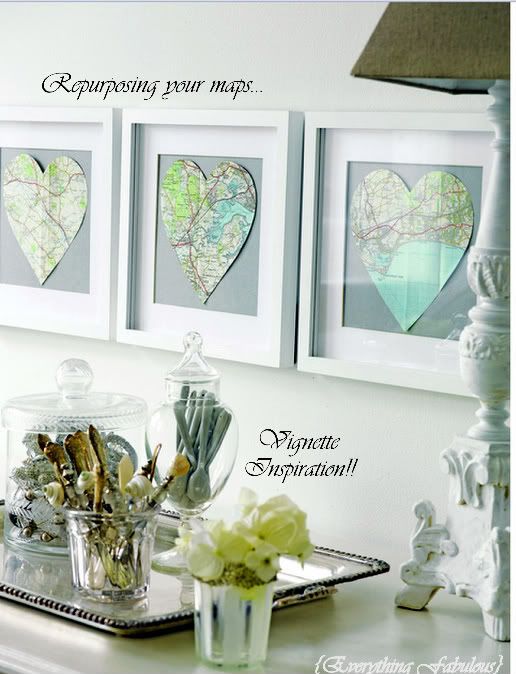 I decided to try some of my own map artwork. :) So, mine didn't turn out quite like the photo above (nor am I that good of a photographer). I wanted to showcase some of my old paper maps that show some of our favorite places. I put them up our stairs & I do love them.
The first one showcases PA where we went to school...
Then, Atlanta where I went to graduate school & J came down a lot to spend time.
Then, where we live and where J has lived since after school and where he grew up (Yea - This photo includes all of DC and the Metro DC area, so it doesn't really give anything away since this area contains about 5.5 Million people).
Also, last weekend, I bought a new hook (it's a sickness I tell you). I used to make a toilet paper holder for our half bath. As I have been mentioning before, the color scheme in the bathroom is a little difficult to match, but this goes perfectly. And it makes me smile. :)